News
Follow us on Instagram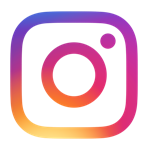 Springfield Art Museum exhibition highlights art from diverse sources
An Ippolito
Berkeley
collage from 1961 work is one of the works presented in an
group show
up till October 2021.
Ippolito work featured in Art Review City
The painting
Blue Horizon Line
is featured in a 2021
article
on Lawrence Fine Arts director Howard Shapiro, whose business has thrived despite the pandemic.
Now represented by Lawrence Fine Arts
As of 2020, the estate of Angelo Ippolito is now represented by
Lawrence Fine Arts
in East Hampton, New York, one of the preeminent galleries for midcentury artists.
Lois Dodd to speak on Ippolito's work
Renowned artist
Lois Dodd
will speak on the 10th Street scene at Ippolito's
Yvette Torres Fine Art
exhibition on Sunday 5 August 2018 at 4pm.
Rockland opening announced
Rockland's
First Friday art walk
on 3 August 2018 will be the occasion for the opening of a summer exhibition of large paintings and smaller works on paper at
Yvette Torres Fine Art
.
New website launched
This comprehensive website surveying all the major series of works by Angelo Ippolito was launched in 2018. More information will be added in the coming years--especially on the historical role the artist played in the midcentury New York art world.
Cynthia Hart Durfey interviewed on Angelo's work
Springfield Art Museum director Ann Fortescue interviewed artist Cynthia Hart Durfey on her experience as a fellow artist and companion of Angelo Ippolito's in the 10th Street art scene on 2 April 2018. A video is forthcoming.
Yvette Torres plans major exhibition
A full-gallery show of Ippolito's paintings and works on paper is being organized for August 2018 by
Yvette Torres Fine Art
, a venerable gallery in Rockland, Maine's lively art capital, whose shows have been described as "
museum worthy
."
NYU show examines Ippolito's historic role
The groundbreaking exhibition "
Inventing Downtown
" celebrates the transformation of the New York art scene by artist-run galleries, beginning with the Tanager Gallery co-founded by Angelo Ippolito and Fred Mitchell in 1952.
Dayton Art Institute acquires October II
The colorful 1982 canvas is now in the collection of the
Dayton Art Institute
, where it joins works by Ippolito's compatriots such as Willem DeKooning, Mark Rothko, and Fairfield Porter.
Praise for Springfield retrospective
The Springfield Museum exhibition makes the cover story of the 2011
Gallery Guide
, while press calls it "
a joy
" (Columbus Dispatch) and Ippolito "
an artist's artist
" (Springfield News-Sun).
Intimate abstractions in Belfast, Maine
Between Sky and Sea
, a solo exhibition of smaller works, opens August 13th, 2010 at the Beaver Street gallery.
2011 retrospective in Springfield
A major Ippolito exhibition is planned for the
Springfield Museum of Art
, to open in January 2011.
Two gems enter Colby collection
The
Colby Museum of Art
has acquired
Bridge
and
Spring Rain
, two lively paintings from the 1980s.
Yale acquires important early work
Renowned collector Richard Brown Baker has donated Angelo Ippolito's 1955 painting
Midday
to the
Yale University Art Gallery
. An early supporter of Ippolito's work, Baker wrote a heartfelt appraisal that is printed in the 2008 Yale Bulletin.
Solo exhibition at UMMA
The
University of Maine Museum of Art
in Bangor mounted a show of large abstractions, including several from the
Regatta
series, from October 2008 to January 2009.
Summer and fall exhibitions
Ippolito's painting
September
appeared in the exhibition
Summer Set 2008
at David Findlay Jr. from 5 July to 23 August, while a major solo exhibition at the University of Maine Museum of Art is planned for October.
Art of the Gesture at David Findlay Jr
Ippolito's work is featured in this catalogue and exhibition at 41 E. 57th Street in New York from April 5 to 26, 2008. The opening reception is Saturday, April 5, 3:00-5:00pm.
Springfield Museum acquires three works
The Springfield Museum of Art acquired three Ippolito paintings from the 1960s and 1990s and exhibited them in the exhibition
Primo!
in February 2008.
Bangor celebrates Ippolito acquisition
Kristen Andresen of the
Bangor Daily News
applauds
the "bold, colorful" works by this "pivotal" artist, while UMMA
calls
the acquisition a "significant boost" to the university.
UMaine museum acquires major paintings
University President Robert Kennedy announced a major acquisition by the recently expanded museum in downtown Bangor in a special event on December 6, 2007. Read the
press release
or watch a
video of the announcement
.
Abstract Impulse exhibition in fall 2007
Ippolito's painting
Roundabout
, recently acquired by the National Academy in New York City, will be featured in this exhibition. The show runs from 1 August 2007 to 6 January 2008 with a reception on 18 September, and includes a catalogue by Academy curator Marshall Price.
Ippolito in Smithsonian publication
A story about Ippolito's younger days by Cynthia Hart appears in
A Thousand Kisses: Love Letters from the Smithsonian's Archives of American Art
, to be published by HarperCollins in 2007.
Summer 2007 show at David Findlay Jr
Ippolito's
Evening Landscape
is featured in the summer exhibition at David Findlay Jr. Fine Art in New York.
Kane film reviews Tanager history
Richard Kane has produced a new film on painter Lois Dodd, one of the original members of the historic Tanager gallery co-founded by Angelo Ippolito. The film includes vintage photographs of Ippolito from the early 10th Street days of the New York School; it premieres in Rockland, Maine in August 2007 and in New York City the following November.
Ippolito inducted into National Academy
Angelo Ippolito has been formally inducted into the
National Academy of Design
, joining the company of many of the most distinguished artists of our time. The National Academy is located at 1083 Fifth Avenue in New York City. The induction was recently announced but Angelo was formally approved as early as April 18, 2001.
Portrait featured in Alexandre Gallery
A portrait of Angelo by sculptor William ["Bill"] King is featured in "The Early Work of William King" from December 2 through January 27 at the Alexandre Gallery on 57th Street in New York. This famous bust also appears in the show's catalogue.
Sept 2006 solo show at David Findlay Jr, NYC
A solo show of Ippolito's
Regatta Series
kicks off the fall season at New York's David Findlay Jr. Fine Art Saturday September 9th from 3-5pm. Curated by Louis Newman and Dallas Dunn, the exhibition features over a dozen major oils from this little-known series by the artist and runs from 2-27 September 2006.
Regatta panoramas acquired by Roberson Center
Three of the largest works in the
Regatta Series
were acquired in the past year by the
Roberson
Museum and Science Center in Binghamton, New York. The recently renovated museum is well suited to displaying these panoramic works, over nine feet in length each.